No such thing as holding back exists in Battle Mode; it's either them or you. You have to take full advantage of your downhill skills, jump, tricks and boosters to be successful in this mode. You'll also receive variety of offensive and defensive items during the run. With combination of great strategy and items that give you an edge, first place isn't set until one cross that finish line. You can select to battle in team or take on others by yourself..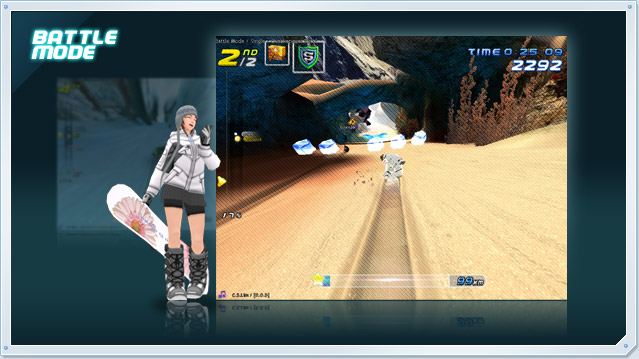 Your Battle Items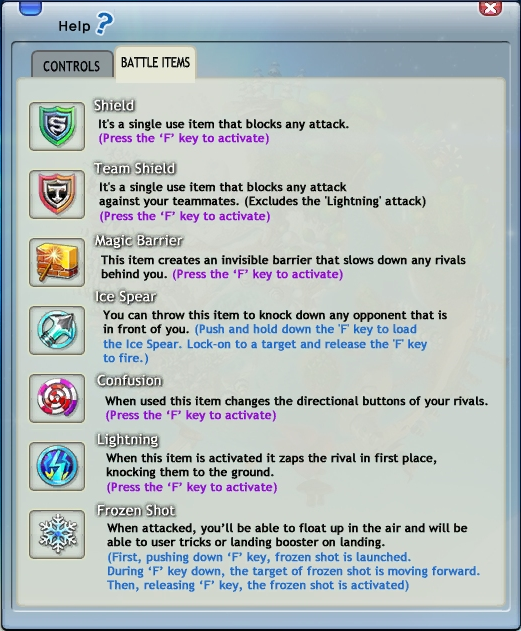 Your Attack Items are:
Magic Wall
Ice Spear
Lightning
Frozen Shot
Confusion


Your Defensive Items are:
Ad blocker interference detected!
Wikia is a free-to-use site that makes money from advertising. We have a modified experience for viewers using ad blockers

Wikia is not accessible if you've made further modifications. Remove the custom ad blocker rule(s) and the page will load as expected.